Graphic Designing - Virtual Internship Program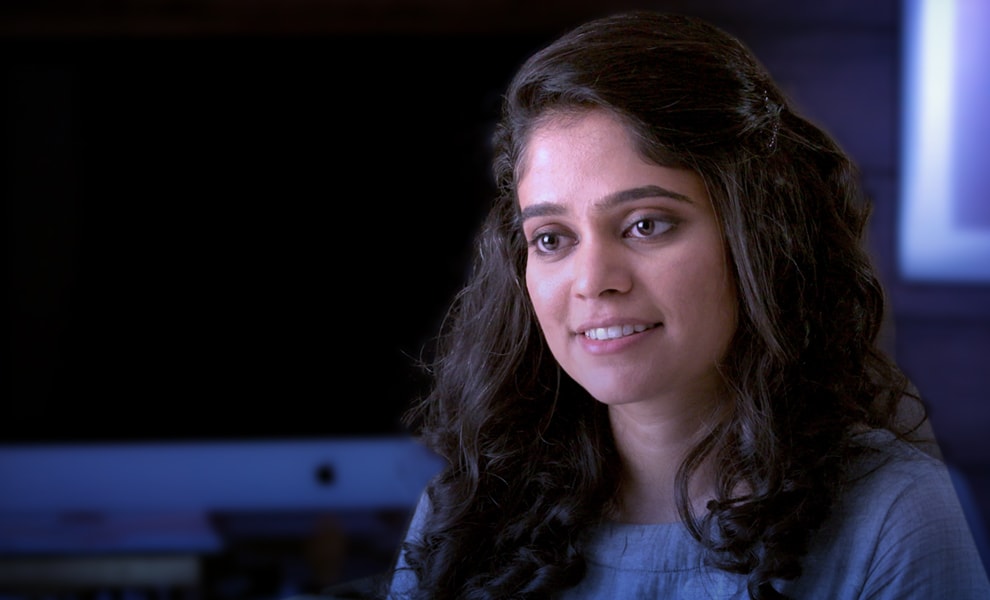 Expert Modules
Get Certified In Just A Day
Rs 2,000 Rs 3,000
( inclusive of gst )
Overview
Ever wondered how to combine your love for sketching & graphics with your career? Has the vastly creative world of graphic designing always called out to you? Do you think you have what it takes to design & execute logos, posters, etc. from scratch? Practically experience & understand design activities like creating mood boards, picking colors and typography, etc. Test yourself as a Graphic Designer through our online Virtual Internship Program (VIP), simply from the comfort of your home, anytime, anywhere!
Meet your Instructor: Priyanka Shah
The iconic, new generation Graphic Designer, Ms. Priyanka Shah, is the face and the creativity behind the most memorable logos of brands like Crosswords and EuroKids. Her work embodies finesse, appeal, and depth beyond compare. This visual communicator has a reputation for bringing freshness and newness to the table. In a competitive world, she has made and continues to make her mark. Look at how she holds strong and consistently energizes her creativity in this Graphic Designing VIP.
The Virtual Internship Programme helps students find their dream careers with a new-age career guidance solution. Students can gain insights through the videos of an industry expert and get a simulated experience of the real workplace. A team of experts analyzes your performance and provides you with an in-depth report about your standing with respect to that field including industry scope, educational pathways, placement opportunities, entry-level salary and many more.
Benefits
– Practical Experience
Do the tasks that actual professionals do in their field.
– Detailed VIP (Virtual Internship Program) Report
Our team of experts analyze your performance and provide you with an in-depth report about your standing with respect to that field.
– Easy Online Access
Anytime. Anywhere. Access the Program at the comfort of your home at your convenience.
– Professional Guidance
Have Industry Experts in their respective fields guide you to make the right choice about your career.
– Course Completion Certificate

A course completion certificate is given to the students in the specific choice of career after successfully completing the activities and simulations. Good to present on your resumes and applications!
Frequently Asked Questions
What is VIP (Virtual Internship Program)?
Virtual Internship Program™ (VIP) provides students with a hands-on practical experience of an occupation in real life-like situations. To know more about Virtual Internship Program, click on the following link.
Which age group does the VIP cater to?
The Virtual Internship Program is primarily meant for users who are confused about which career to choose. It is also meant for users who have little or no knowledge about a particular career and are inquisitive to experience new careers. The professional videos and engaging simulations (activities) have been designed scientifically for users aged 12 years and above. Users who are in the secondary standards in schools, who are in colleges, or who are working, may benefit the most out of the experience of VIP. However there is no specific age limit for the same.
How is the VIP scientific?
The VIP is an intensively researched, developed and tested program. Virtual Internship Program integrates simulations (tasks or activities a professional does on a daily basis) with an in-depth orientation of the industry. These simulations tap practical skills and are designed and tested by experienced psychologists (age-appropriate cognitive ability).
How is VIP different from other career counseling?
VIP is one step higher than career counseling. Unlike career counseling, VIP gives users a platform to understand a profession directly from an expert professional (through videos) as well as gives an opportunity for users to practically experience a profession (through activities) before they actually choose upon a particular career. Also, unlike traditional career counseling, through VIP, the user gets to take their own career decisions, based on how a particular profession interested them practically. VIP focuses more on career specific practical skill analysis.
How is VIP different from aptitude tests or Psychometric Tests?
Aptitude tests or Psychometric tests are pen and paper or online tests. They give you results based on the student's aptitude, interest, ability, IQ or personality. VIP is a practical experience. The results obtained through VIP are based on career specific practical skills and career specific interests. Through VIP, one will understand exactly how successful he/she will be in a particular profession.
Will VIP benefit children who are sure of their career choice?
Yes, as it will serve the opportunity to the child to get a hands-on practical exposure to the career/s he/she is sure about. It provides a golden chance to gain an in-depth knowledge about that particular field ranging from every minute detail to holistic picture. The VIP assessment is unbiased. Through VIP, students will be able to confidently take decision with accuracy and precision.
How will a 1-2.5 hour virtual internship make a difference?
In the VIP, industry leaders and experts give you an in-depth analysis of your chosen career by explaining you about the work involved as well as future prospects. Each VIP has been designed after speaking to 20-30 industry experts from each career. The simulations have been crafted to ensure you get more than sufficient information to enable you to make a well-informed career choice.